There are pieces in the pre-owned fashion scene that are in such good shape, you'd think they were brand new. People all over the world can buy used clothes from names like Hysteric Glamour, BAPE, and Supreme on e-commerce sites. And 2nd Street is the best place to buy used clothes.
---
What is 2nd Street Japan Thrift Online Store?
2nd Street is one of the best places to buy used things in Japan. It has more than 700 stores. The series of thrift stores is full of great clothes for both men and women. Luxury fashion and high-street clothes are both in their inventory, but they are best known for their exclusive collection of sneakers and watches, so hypebeasts, take notice!
And if you want to choose clothes that are better for the earth, 2nd Street's 'Reuse' philosophy is a great example. Every year, millions of tons of clothes end up in dumps. Their "Reuse" strategy is all about getting more people to buy used clothes so that less trash is made around the world. This means that when you shop at 2nd Street, you can look stylish and help save the world at the same time.
Shipping from 2nd Street Reuse Shop
Unfortunately, 2nd Street Japan is limited to those who have a domestic Japanese address, but that doesn't mean that your location should limit your shopping. So if you want to buy products listed on there, you will need to use a proxy service, such as Remambo.
When you use Remambo proxy service, you'll get help with 2nd Street's entire buying and shipping process and so you can score some great deals on 2nd Street online store. Ordering items from this website is really simple with Remambo.
Our proxy shopping service helps thousands of people living outside Japan buy from Japanese online stores that are usually impossible to purchase from when overseas.
How to buy from 2nd Street?
Step 1: Go to https://www.2ndstreet.jp/buy
Step 2: Search for items
Step 3: Copy product link and tell Remambo what to buy
Once you have found a product you want to buy on 2nd Street Japan website, copy the URL of the page. To do this, you will need to have the product page in front of you. Move the mouse cursor to the address bar, and then click Ctrl+A to select the entire URL. Press Ctrl+C to copy it. Now go to Remambo special order form. Place your mouse on the "Item URL" field, then press Ctrl+V to paste the address of the product page.
Step 4: Pay for the order from your Remambo account page
Step 5: Consolidate and choose shipping method
You will receive a notification from us when your package is at the Remambo warehouse. From that moment, we can consolidate several of your orders together or repack the package if it is too big or fragile. Choose which items you would like to ship together, select shipping method and delivery address. You will be able to edit titles in the shipping label and customs declaration. Also you may leave a comment to our warehouse staff about your parcel.
Step 6: Pay international shipping cost
We will quickly ship the parcel to you. All our shipping methods have tracking numbers. Please wait for the parcel arrival. Happy shopping on 2nd Street JP!
FAQ about Japanese version of 2nd Street Thrift Online Store
How to translate 2nd Street Japan to English?
2nd Street Japan website is available only in Japanese. But you can use Google Translate to automatically display the GU site into the language of your choice. This is not perfect but should give most of the information required and ease the navigation of the website.
Is it possible to pay with PayPal or Credit Card on 2nd Street online?
Remambo does accept PayPal payments for ordering from 2nd Street Japan. So you can order anything from this online store through Remambo "Add item URL" order form and pay with your PayPal.
We also accept debit or credit cards (VISA, Master Card, American Express), international bank transfer (SWIFT wire transfer) and Wise, from all around the world.
Best Japan Proxy Shopping Service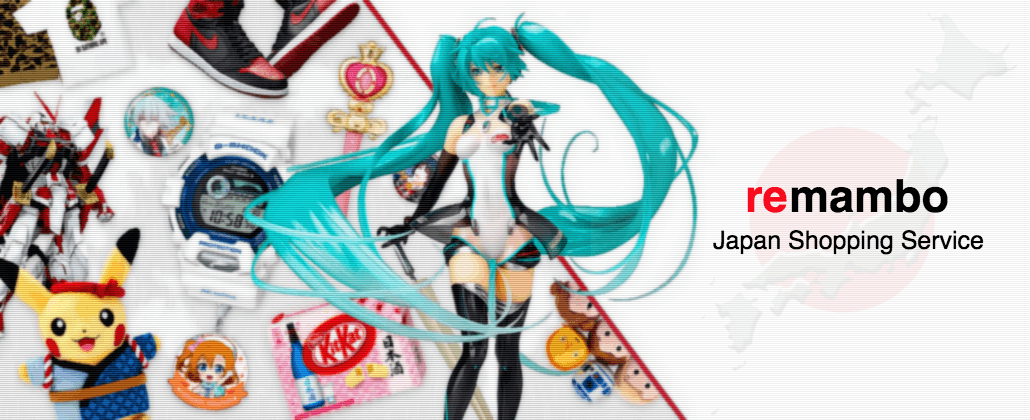 Do you love shopping in Japan? Looking for trendy but affordable shops like GU? We created our service back in 2015 to help foreign customers who want to buy from Japanese online stores and auctions. We offer the easiest way to buy from Japan.
→ Try in now