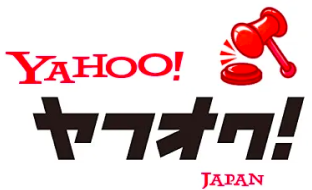 How to buy from Yahoo Auctions Japan (Yafuoku)
---
Yahoo Auctions, sometimes shortened to the Japanese Yafuoku, is the largest Japanese online auction portal. Over 30 million auctions take place on this website every day, more than 5 million items sold daily. If you are looking for rare Japanese second-hand and pre-owned goods, you will surely find them here! But, you will have to use a proxy-bidding service if you are living overseas. We have made Remambo just for you.
How to place bids on auctions?
1. Search for Items
Enter the name of an item you want, the URL to an item on Yahoo! Japan Auctions or the Auction ID itself and click the 'Search' button to look for items.
2. Deposit money

Add some funds to your Remambo account deposit to be able to place a bid.
Read more:
- How to add funds in your purse?

3. Place a bid
When you find an item you want to bid on, begin by checking the item details. If you are happy with the item, proceed by clicking the "Place Bid" button. Bidding in our system is real-time. Your bid is transferred to the Yahoo! Japan Auctions site immediately. Remambo will automatically send you an email if you win the auction.
Reed more:
- Estimation price tool
- Required deposit for bidding
Further process depends on whether the auction is won or not
4. Auction is won




After you win an auction you should pay for it a full winning price plus our service fee immediately. If you have enough money in your Deposit purse, auction will be paid automatically from your deposit. If your deposit is not enough, you should make payment from your PayPal account or by credit card.

Once the auction has been won, we contact the seller about the delivery of goods to our Japanese warehouse.

5. Item arrives to our warehouse




After the package arrives in our warehouse in Japan we know all other exact costs for this purchase that may occur such as domestic shipping cost etc., at that moment we do recalculation based on the actual costs. This amount is deducted from your purse balance or automatically charged to your credit card.
Purchase actual costs: Item Price, Remambo Service fee, Consumption Tax (if necessary), Inland (Japan) Shipping Fee.

Reed more:
- Estimation price tool


6. Compile a parcel for shipping




When the goods arrive to our warehouse in Japan, you can compile a parcel for international shipping. We package the parcel and send it to your address. International shipping costs can be paid from your deposit, by PayPal or from credit card.
Remambo uses EMS, SAL International Parcel, SAL Small Packet, AIR Small Packet (ePacket) and Surface (Seamail) shipments for all packages. You can request optional services for your parcel during compile process.

Read more:
- Compile a parcel
- International shipping methods
- Package Consolidation Service
- Repackaging Service
- Stretch Film Wrapping Service


4. Auction is NOT won (outbid)




If you used your Deposit for bidding, blocked (deposit) sum for this auction will be unlocked (returned back to your account purse balance) in 5 minutes automatically. You can place bid on any other auction or buy something from online stores.
---
Why use a proxy bidding service to get items from Yahoo Auctions Japan?
Since eBay closed its Japanese website, Yahoo Auctions has become the largest auction website in Japan. That's why most resellers of rare items and collectibles have migrated here. So this is one of the most interesting places to purchase used Japanese goods at great prices.
Unfortunately, it is very difficult to register on Yahoo Auctions Japan if you do not live in Japan. Indeed, a shipping address in Japan and a Japanese payment method are required to bid on the biggest auction site of Japan. Moreover, many resellers on Yahoo Auctions only speak Japanese, which is a problem if you have an issue with the product or a question to ask.
The most affordable way and easiest solution for foreigners to get products from Yahoo Auctions Japan is to use a proxy-buying service, like Remambo Japan Shopping Service. Using Remambo, you can enjoy real-time bidding on the biggest Japanese online auction: Yahoo Auctions. This means that you don't depend on the operator who manually enters bid for you. You can track the items and bid at any time, 24 hours a day. Now you can enjoy Yahoo Auctions just as if you lived in Japan!
Does Yahoo Auctions Japan sellers ship internationally to my country?
Yahoo Auctions Japan sellers do not ship their products overseas. This means that you will need to use a proxy-bidding service like Remambo.
Does Yahoo Auctions accept foreign credit cards or PayPal?
You cannot use any foreign payment method to register on Yahoo Auctions Japan. That includes MasterCard, Visa, Discover and PayPal.
Thankfully, all those payment methods are available on Remambo. So our Japan Shopping Service is the best option if you plan to bid on a product displayed on Yahoo Auctions. After accepting your payment, you will be able to enjoy real-time bidding on all the items you want to add to your collection.
How to sell on Yahoo Auctions Japan?
It is impossible to sell goods on Yahoo Auctions if you do not live in Japan. You cannot use an address outside of Japan or a foreign credit card.
If you are in Japan, you need to know that setting up a sellers account takes time. In order to sell products on Yahoo Auctions Japan, you will need to have an address in Japan as well as a Japanese bank account.
Use Remambo Japan Shopping Service for bidding on Yahoo! Auctions Japan
→ Try in now