---
What is Suruga-ya?
Surugaya is a large Japanese online store, that sells various used items, mostly CD, DVD, books, comic, figurines and other small items. It is one of the leading online and retail store selling cultural products in Japan. They sell both new and used items sourced from across Japan, meaning it is one of the best places to shop for both new releases and rare items on your otaku wishlist.
Surugaya International Shipping
Surugaya does not ship overseas. So if you want to buy products listed on suruga-ya.jp, you will need to use a proxy service, such as Remambo.
Domestic shipping fees with a Surugaya proxy-buying service
On Surugaya, domestic shipping is free of charge when the order total value exceeds 1500 yen. If your order is less than this amount, shipping fees remain affordable: 440 yen for orders below 1000 yen, and 385 yen for orders between 1000 and 1500 yen. Well, yes, it's complicated. Surugaya has a unique way of calculating domestic shipping, based on your order total. To make things even more confusing, in November 2018 Surugaya changed their domestic shipping fees and introduced a 240 yen handling fee for all orders below 5000 yen. Keep in mind that if you use a proxy purchase service such as Remambo, these charges will be added to your bill.
How to order and buy from Surugaya?
Step 1: Go to Surugaya website https://www.suruga-ya.jp/
Step 2: Search for items
Step 3: Copy product link
Once you have found a product you want to buy on Suruga-ya, copy the URL of the page. To do this, you will need to have the product page in front of you. Move the mouse cursor to the address bar, and then click Ctrl+A to select the entire URL. Press Ctrl+C to copy it. Now go to Remambo special order form. Place your mouse on the "Item URL" field, then press Ctrl+V to paste the address of the product page.
Step 4: Pay for the order from your Remambo account page
Step 5: Consolidate and choose shipping method
You will receive a notification from us when your package is in the Remambo warehouse. From that moment, we can consolidate several of your orders together or repack the package if it is too big or fragile. Choose which items you would like to ship together, select shipping method and delivery address. You will be able to edit titles in the shipping label and customs declaration. Also you may leave a comment to our warehouse staff about your parcel.
Step 6: Pay international shipping cost
We will quickly ship the parcel to you. All our shipping methods have tracking numbers. Please wait for the parcel arrival.
How does Surugaya pack orders?
Funny thing here, usually Suruga-ya pack all items in huge carton boxes. Yep, even if you order one doujinshi, one keychain or a keyholder etc., they will take a large and heavy carton box and stick everything to the bottom. Don't even imagine to ship your order from Surugaya in a SAL Small Packet or ePacket without repackaging, it won't fit into small packet size limits.
So, if you want to buy from this Japanese online store and ship it for a small shipping fee, just count on Remambo, we will pack it as light and safe as possible. Just take a look on these photos: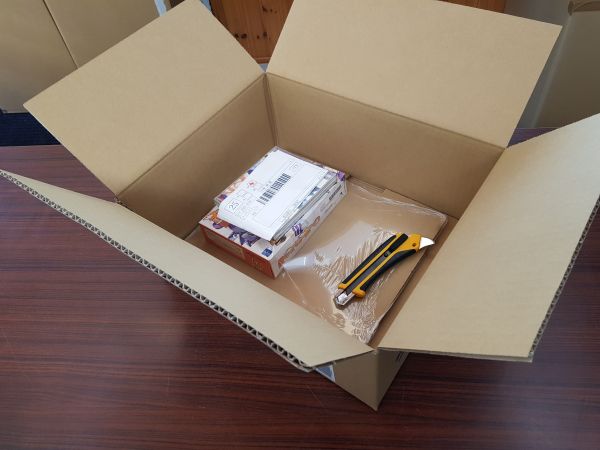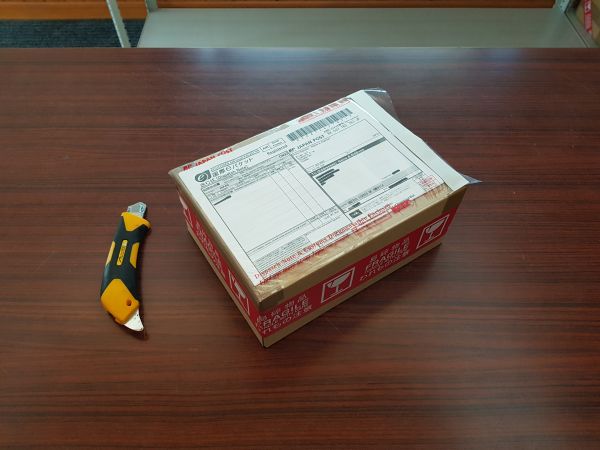 Use Remambo Japan Shopping Service for buying from SURUGAYA
Remambo was created to help foreign customers who want to buy from Japanese online stores and auctions. Remambo is the easiest way to buy from Japan.
→ Try in now