Anime fans all over the world know there's just something about cute anime cat girls that melts hearts. Catgirl characters are iconic and becoming more and more pervasive in pop culture every year. There are even creators on Tik Tok who recreate the anime catgirls in real life!
In this blog post, we'll talk about the history of catgirls, their probable first appearance in 1700s Japan, and discuss ten of the cutest anime catgirls.
What Are Catgirls?
The anime cat girl is a popular subgenre and character in modern anime and manga. As our list shows, catgirls can have many types of backgrounds and powers, but they always feature feline aspects.
They usually have pointy, cat ears, playful outfits, flowing anime hair, girlish personalities, and collars. They sometimes have special powers or abilities related to their feline form, such as enhanced agility or strength. They sometimes also have the ability to transform into a real cat at will.
Where Do Catgirls Come From?
Cute anime cat girls have been a popular feature in Japanese anime for many years. Early examples can be found in shows like "Sailor Moon" where characters transform into cute, cat-like creatures. In more recent years, the popularity of anime cat girls has only grown, with shows like "Tokyo Mew Mew" and "Nyan Koi!" featuring prominent cat girl characters.
The first modern representation of a cat-eared woman can be found in Kenji Miyazawa's 1942 novel The 4th of Narcissus Month. In 1949, Mitsuyo Seo produced the first anime with the title "The King's Tail (Osama no Shippo)," which featured anime catgirls.
Interesting CatGirl Anime Fact: The word "nekomusume" appears for the first time in a misemono show from the 1700s, when a female cat/human hybrid appeared.
Top 10 Cute Anime Catgirls
Beautiful And Pink-Haired Azumi from Nyanko Days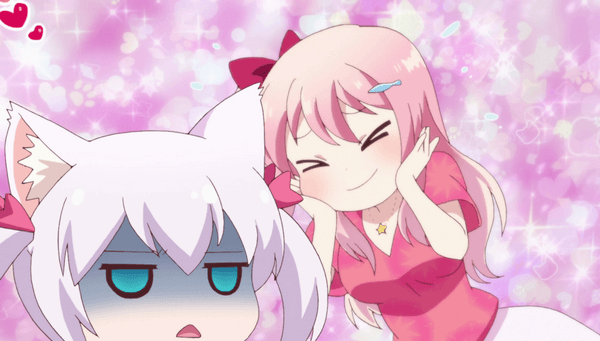 Azumi herself isn't a catgirl but we love her relationship with her cat Elza. Azumi is a small, cute, and cuddly catgirl who's very popular at school. Azumi loves to spend time with her friends, play games, and explore new places. Azumi is a bit of a troublemaker who sometimes gets into mischief.
Playful Chocola From Nekopara
Chocola is one of the main characters from the anime Nekopara. She's very close to her twin sister, another popular catgirl named Vanilla. As if it couldn't get any cuter, the two sisters run a confectionary bake shop. Chocola is very playful and outgoing and features big, brown eyes, long pigtails, cute dresses, and knee socks.
Golden-Eyed Koneko Toujou From High School DxD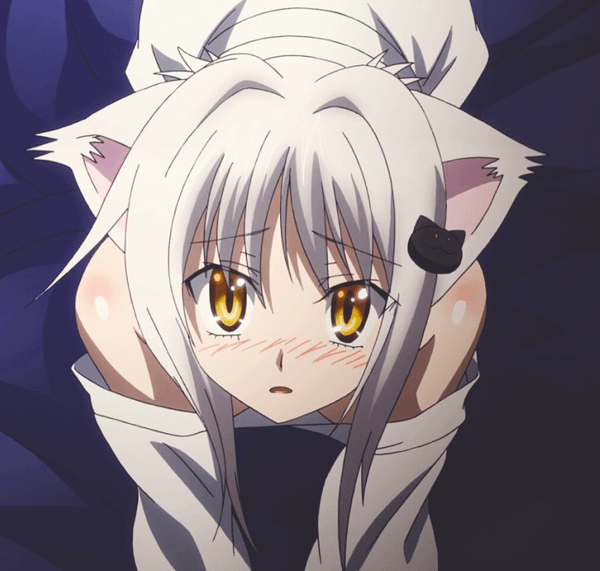 Koneko Toujou is a popular character from the anime series High School DxD. Koneko is a girl with white hair and gold eyes who can transform into her catgirl form. She has white cat ears a white tail.
Catgirl Alien Eris from Cat Planet Cuties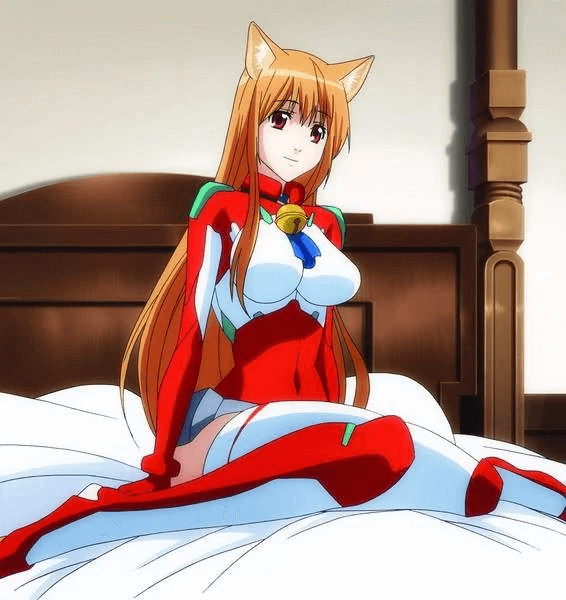 Eris is a cute anime cat girl alien hailing from the Catain people. As one of the most popular and recognizable catgirls, she has big cat ears, wears a collar and bell, gets in many adventures, and falls in love with a human boy. She's the perfect embodiment of the anime cat girl.
Hyper Catgirl Ichigo Momomiya From Tokyo Mew Mew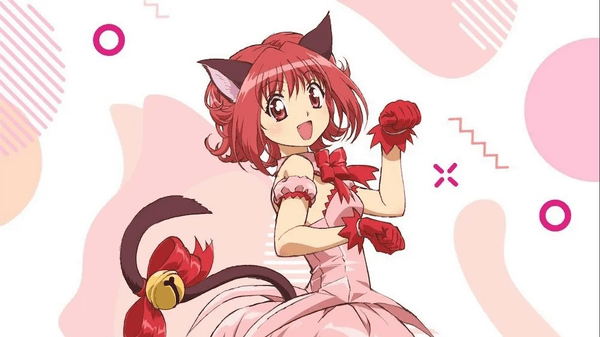 While she may have been born with a human appearance, Ichigo is part cat - something that she only learns after she's been transformed into a mew mew. As a result, she possesses both human and feline characteristics, and can even transform into an actual cat. Her hair and outfits are pink. She's super-energetic, and her favorite food is waffles with maple syrup.
Mysterious Nozomi Kiriya From Mayoi Neko Overrun!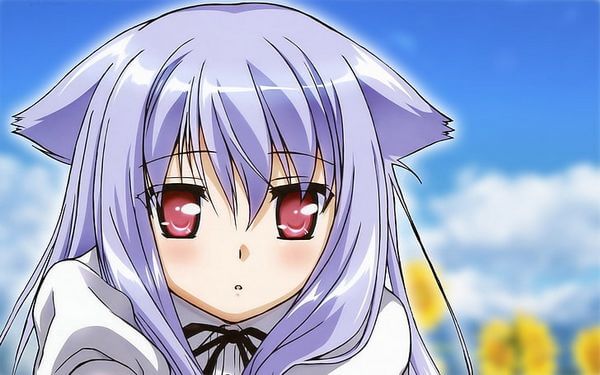 Nozomi Kiriya is a mysterious anime catgirl who shows up at the Stray Cats Cafe. She has lavender hair and jewel pink eyes. Like a lot of cats, she can be indifferent and a little aloof. She later admits she holds back because she doesn't want to ruin anyone's happiness. She doesn't have real cat ears but her hair style forms a cat ear shape.
Glamorous And Sultry Coconut From Nekopara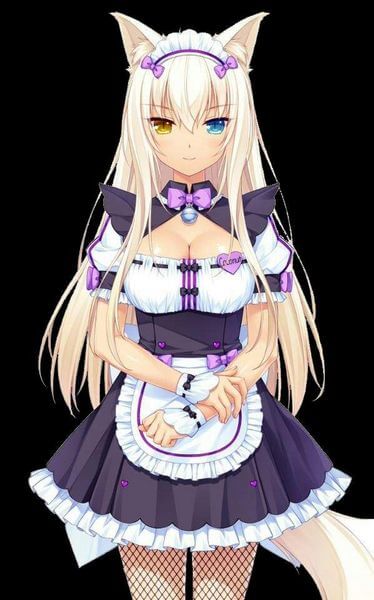 Coconut is a glamorous bombshell in catgirl anime. She's the youngest, third sister of Chocola and Vanilla. She has heterochromic eyes, one being amber and one being brilliant blue. She has a bushy tail and while fiercely loyal to her master, she's pretty clumsy. You'll typically see her in thongs, hot pants, and her signature silver bell collar.
Witchy Blair From Soul Eater
Blair is a cute anime cat girl who dresses like a witch. At first, people believed she was a witch but then we learned she was a catgirl with the power to transform into a human or a cat. She's got long, purple hair that forms a unique spiral pattern, amber eyes, and often wears revealing clothing or is naked. She's empathetic, playful, and flirtatious.
Adventurer Rem Galleu From How NOT to Summon a Demon Lord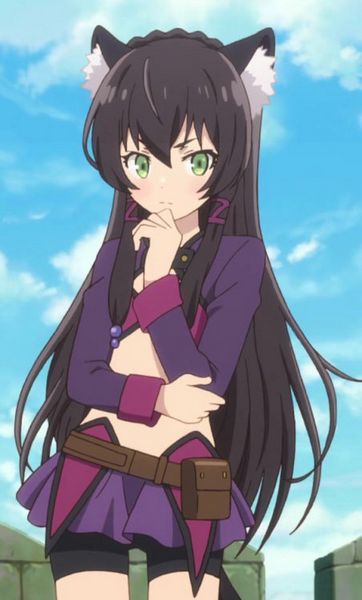 Rem is a popular anime catgirl who has a demon lord's soul sealed in her body. She becomes an adventurer after committing to finding a way to destroy the demon lord's soul on her own. Meanwhile, she works for her master Diablo as a maid. She has black hair and eyes, and occasionally gets involved in a love triangle dynamic with Diablo and his love interest.
Fierce Himari Noihara From Omamori Himari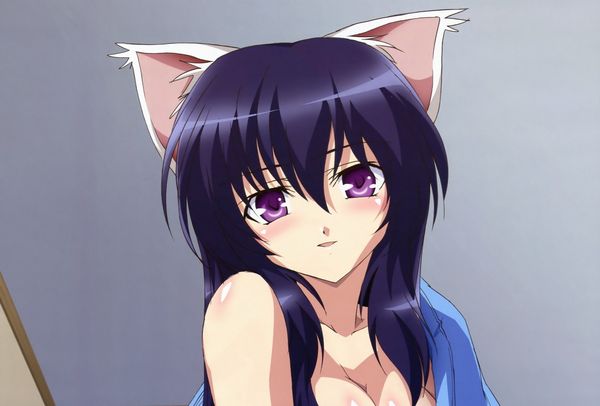 Himari is a striking cat demon who pledges herself to protect another character. This is why you often see her with a trusty sword. She has blue-black hair and violet eyes. She usually wears a school uniform or a variety of kimono, and is a fierce fighter of dark forces and energies.
Are you an anime fan or catgirl anime collector?
Are you looking for cute anime cat girl merchandise like hoodies, figures and other collectibles direct from Japan?
Remambo was created for helping you to buy any Japanese goods and anime merch based in Japan.
We curate the best Japanese online shops, help you create orders, and ship your products from Japan to you for a low, flat fee.
Where can you buy authentic Anime Catgirls products?
We connect you to Japanese collectable and anime shops online and marketplaces like Surugaya, Mercari, Yahoo Auctions, and Pokémon Center Japan.
Visit our shops' page to see all of our featured stores:
https://www.remambo.jp/japanese-online-stores
Don't miss your chance! If you need original Catgirls Anime to start building your merch collection, at Remambo, we can help you purchase whatever you need in Japan and send it directly to you.
→ Check out here how it works